Rendezvous are reserved for customers that have purchased their current vessel from Galati Yacht Sales.
Viking Key West Challenge
April 5th-8th, 2017 - Key West, FL
Sandestin 31st Wine Festival
April 21st-23rd, 2017 - Sandestin, FL
Anna Maria Island
May 5th-7th, 2017 - Anna Maria, FL
Florida Keys
May 27th - June 4th, 2017 - Florida Keys
Bahamas Trip
June 9th-24th, 2017 - Bahamas Islands
Destin Harbor Raft Up
July 3rd-4th, 2017 - Destin, FL
South Seas Resort
July 7th-9th, 2017 - Captiva Island, FL
Pensacola Blue Angels Air Show
July 14th-15th, 2017 - Pensacola, FL
Golden Nugget Hotel & Casino
August 10th-13th, 2017 - Lake Charles, LA
The Wharf Wine Festival
September 14th-16th, 2017 - Orange Beach, AL
The Wharf Wine Festival & Biloxi
September 14th-17th, 2017 - Orange Beach, AL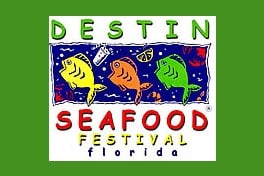 Destin Seafood Festival
October 6th-8th, 2017 - Destin, FL
Crooked Island Raft Up
October 13th-15th, 2017 - Port St. Joe, FL
Tampa Marriot Trip
October TBD - Tampa, FL
Customer Comments
Jennifer, thank you for organizing such a great event this past weekend. Between your making everyone feel at home, our making new friends, and Robin surprising me by showing up, this was a boating highlight weekend for sure. Look forward to seeing you and Joe soon.
Regards, Bill Doherty